United States Assistant Secretary of Health; Chancellor, Professor of Social Medicine (Emeritus), Department of Medicine, University of California, San Francisco; Senior Advisor, Philip R. Lee Institute for Health Policy Studies, School of Medicine, University of California, San Francisco.
Michigan Smart Meter Network – Fantastic Activist / Information Site
Doctors For Safer Schools (German Website in English)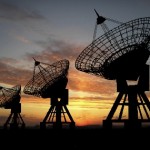 Paul M——'s Amazing Website Calculates that Wi Fi Exposure in Classrooms exceeds FCC Limits.
CEP Center For Electrosmog Prevention: A California Non-Profit Working to Protect Public Health (Excellent Resource List of Websites)
Facebook: Parents Against Wi Fi in School
Global Warming and Microwaves: An Alternative view to Global Warming
The Tom Bearden Website: Energy From the Vacuum / Free Energy !!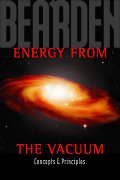 Wi Fi In Schools — Ray Pealer's Site
WI Fi Action Kit (re: Wi Fi in Schools) — Citizens For Safe Technology
Electro-Magnetic Fields Surveys and Mitigation Earthing Products & Earthing Ground Testing
Rodrigue Deschenes503-477-9891 office 503-720-4019 cell ah_s@comcast.net
Alliance for Human and Environmental Health (5000 Studies of Harmful Effects of EMF)
SSITA — Safe Schools Information Technology Alliance (Many Studies and Printable Fliers, Letters & Statements)
LIVE RADIATION MAP (Background Ionizing Radiation / United States)
ENENEWS (Fukushima & Other Nuclear News the Media Won't Report)
SAFE LIVING TECHNOLOGIES (EMF Safety Solutions / Products)

THERMOGRAFIX (Infared Imaging / EMF Education)
Dr. David Carpenter (Univ. @ Albany Dir. School of Public Health)

Electromagnetic Health — Camilla Rees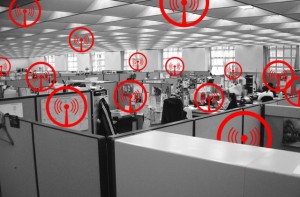 eon3emfblog.net (EMF, Nukes and Health Protection–XLNT Videos. Comprehensive Site)
Electromagnetic Safety Alliance (Informing Citizens of Wireless Dangers — Arizona Based)
I.C.E.M.S. Intl. Center For Electromagnetic Safety (promotes research. home of the Bioinitiative Report)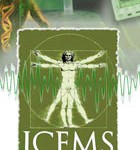 W.E.E.P. Initiative (subscribe to their on-line newsletter THE BEST !)

MCS News (Multiple Chemical Sensitivity & EHS)Electrosensitivity U.K.(They publish a very good newsletter also)

Radiation Education (Resources, Letter Downloads, T-Shirts, Links to Interviews)
(Cindy) SAGE ENVIRONMENTAL CONSULTANTS
( Environmental testing and assessment. EMF evaluation)
Cell Tower Dangers (And Information about Defeated Cell Towers)
BAN SMART METERS ("Health & Safety Over Profit")
National Toxic Encephalopathy Foundation (Information on All Toxics and Health Effects)
Documents of Dr. Neil Cherry (Environmental epidemiologist focused on EMF's)

Artists Against Wi Fi : Facebook (Nice idea, good posts)

Microwave News (The oldest most comprehensive newsletters)
International Committee Against Offensive Microwave Weapons

It'Is Foundation ("safe applications of EMF in health and technology" fascinating)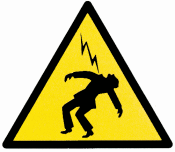 MAGDA HAVAS (most interesting site with her studies,archival studies, lots on schools and wi fi).

Citizens For Safe Technology ( National activist organization- "Empowering the public to protect children..")
Wireless Right To Know (Super activist site with great building decals)
Powerwatch UK (the latest studies on both sides of the issue and products for remediation of RF fields.

Safe Living Technologies (products to mediate the effects of RF / EMF's)
ECO FOIL – All Reflective Foil & Bubble Insulation Products
Tree Damage From RF (excellent Dutch website on EMF's & trees)
EMR Policy Institute (lobbying group working at all levels of govt. internationally)
Hallberg Independent Research (Swedish site, unusual material, no holds barred)
Central Brain Tumor Registry of the United States
Environmental Health Trust (Devra Davis'site looks at many environmental toxins)
Electrical Pollution Solutions (Info. on CFL bulbs, meters, etc. with "solutions")
EMFacts Consultancy (Don Maisch's site. One stop for core material)
RF Check Radiation Safety and Compliance (emf safety information for workers)
Dirty Electricity (website with shielding products and filters)
EMF Shielding Materials (Many Different Sources)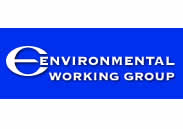 Environmental Working Group(E.W.G. Evaluates many products for safety including cosmetics and household products)
Safer Phone Zone (E.H.T. sponsored site with good media links)
Wired Child (for parents, schools & children)
C.A.V.I. Children As Victims Inquiry (Seeks to safeguard children from the effects of electro-magnetic radiation)
Rewire Me Emagazine (electrosensitivity society)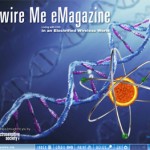 The Galileo Project (Grass Roots Education About RF & Website List)
Safer Wireless Blogspot
Friendly informative site with links to important videos, studies, news and personalities.
Wireless Radiation Safety Council Canadians Working Against Involuntary Exposure to Wireless Radiation